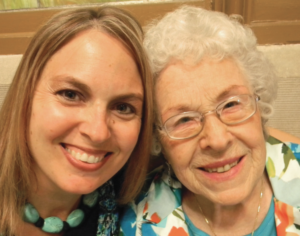 Senior Care Solutions has the experience and resources to help you navigate your search for senior housing and care.  Our service is FREE to seniors and their families…there are no hidden fees or charges. And, there is no obligation to use our service.  Whether you or your loved one lives independently, requires assisted living or memory care, we can help.
Our Senior Care Specialists will work with you and your family one-on-one to find the perfect community that meets your needs. We understand how stressful and overwhelming it can be to do the research yourself, especially with the hundreds of options available along the Wasatch Front. Finding the right senior community can quickly become mind-boggling. We have researched and screened every home we recommend to you. We will accompany you on tours of the communities that best match your loved one's level of care needed, amenities wanted, location desired, and financial resources.
Our focus is entirely on you and making sure that every step of the placement process is as worry free as possible.
In 4 easy steps, we take the stress and anxiety out of the process:
1 – Interview

2 – Research

3 – Tour

4 – Follow Up
Step 1 – Interview
  We will arrange a face-to-face or telephone interview with you to gather information. To assist you in the selection process, we will work to understand your care needs, budget, location preference and become familiar with your personal interests. Our goal during this step is to set you up for a successful transition. We want to make sure you will be comfortable, welcomed and cared for in your new home.
Step 2 – Research
Based on the information you provide us in the interview, we will select pre-screened communities that offer the level of care you need.  The match will be defined by your care needs, budget, location, amenities and desired services.
Step 3 – Tour
 Next, we will schedule and coordinate on-site tours of the best-matched communities for you. Our Senior Care Specialists will accompany you on your visits. We'll help take notes, ask the right questions and explain options.  We are there to be your advocate. Following the tours, we will review notes and observations together.  We genuinely want you to be happy with your decision.
Step 4 – Follow Up
Once you have made your decision, we will assist you in scheduling an appointment with the community so you can finalize the move into your new home. We will also follow up with you a few weeks after your move to make sure you are happy and satisfied.